Sale!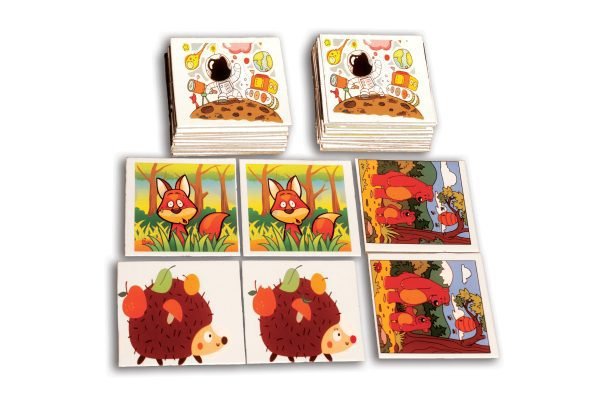 Find the Differance Puzzle Card
 Age Group                     :4 to 6 yrs.
Dimension (l X b X h): 18 x 10 x 8 cm.
Weight                         : 310 gram.
Inside the Box
34 large colorful picture cards. Game has 17 pairs of large cards each having two cards marked as 'A' and 'B'. Child is required to carefully observe the card 'A' of each set and identify the differences in card B.
Learning Outcomes
It is a visual based game to help children to develop their visual discrimination and problem-solving skills. The child is required to carefully observe two cards of a set one-by-one and identify the difference. This way, children develop their observation and visual discrimination skills.