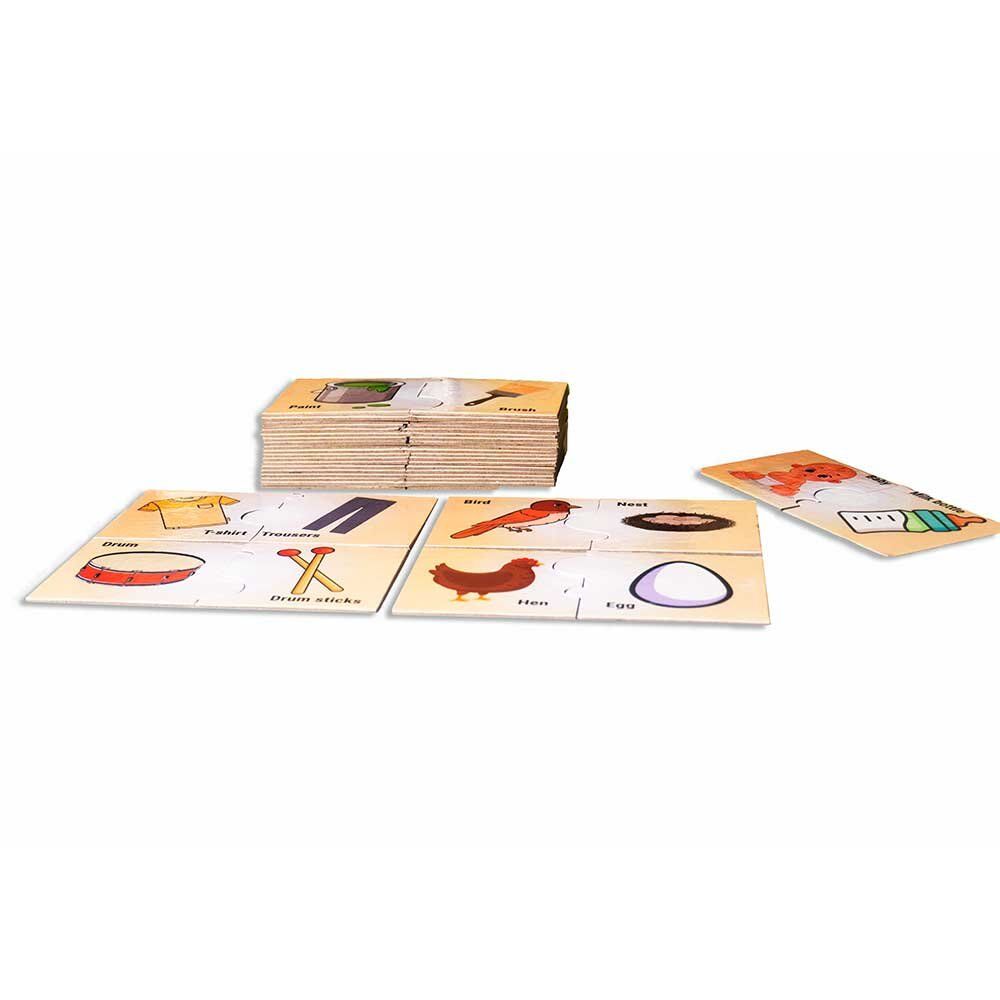 Things that Go Together
£3.87
Age Group
3 to 5 yrs.
Inside the Box
24 sets of two self-correcting puzzle
Learning Outcome
"Match object cards and learns to associate one object with other.
Helps in visual recall and building memory.
Description
Dimension (l X b X h): 18 x 8 x 10 cm.
Weight : 408 gram.